" They that are born are destined to die and the dead to be brought to life again "
Ethics of the Fathers, Pirke Avot, 4:29
Dating back respectively to the middle of the 17th and 19th centuries, Beth Haim Bleinheim and Beth Haim Berg Altena are the final resting places of over 6,000 Curaçao Jews.
Beth Haim Bleinheim is located near where Jews initially settled in Curaçao in 1651, arriving from Amsterdam after fleeing the Inquisition on the Iberian Peninsula and founding the Mikvé Israel community. Beth Haim Bleinheim was established no later than 1659 though the oldest inscription on a tomb at Bleinheim is from 1668. This particular tombstone was still legible in the 1950's but has since totally deteriorated despite efforts to save it.
About two hundred years later, in 1864, the new Reform community Emanu-El established Beth Haim Berg Altena where they could bury the deceased using a more liberal ritual than was possible at the Orthodox Beth Haim Bleinheim. Shortly thereafter, Orthodox Mikvé Israel established a second, more centrally located cemetery adjoining the Reform cemetery.
Together these historical cemeteries mirror important shifts in Curaçao's Jewish history. Beth Haim Bleinheim bears close resemblance to the Sephardic cemetery at Ouderkerk aan de Amstel of the Amsterdam Portuguese community where the early settlers had come from. The establishment of a new Reform cemetery bears witness to the schism in Mikvé Israel from which Reform Temple Emanu-El was founded. Both cemeteries however have an Ashkenazi section where Jews who arrived in later centuries from Eastern European countries were buried. Today, you can schedule a visit to Beth Haim Berg Altena to witness tombstones firsthand or you can tour Berg Altena and Beth Haim Bleinheim virtually to admire the beauty the cemetery once held. Feel free to browse our website to help honor our Jewish ancestors, search our database to find relatives, and bring the deceased back to life again.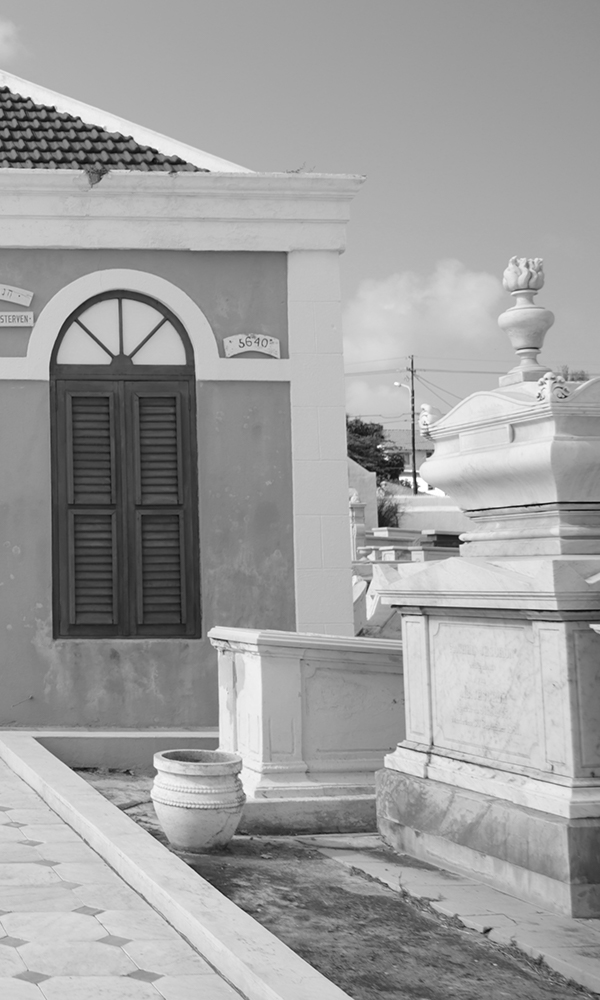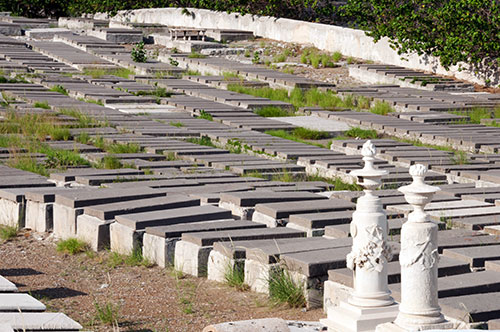 With the arrival of the first Jews on Curaçao in 1651 came the establishment of Beth Haim Bleinheim. There are approximately 5,000 graves located at Bleinheim.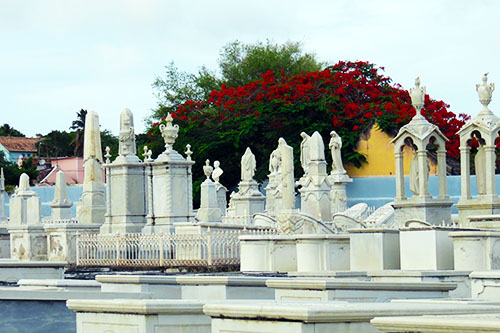 Differences of opinion led in 1864 to a schism in Congregation Mikvé and the establishment of the Reform community and cemetery.
Donate to the Memorial Fund to help ease costs of maintenance and upkeep of the cemeteries